Privacy/Terms of Use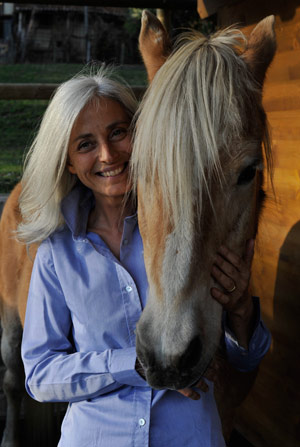 We respect your privacy and therefore the website does not use technologies that allow us to obtain personal information of those who visit. The only personal information are what you write in your email.
Like all websites we do use cookies. These allow us to know if you are repeat visitors but not 'know your identity or other personal data.
Respect of your privacy:
Barbara Mapelli Mozzi respects your right to privacy. In particular Barbara Mapelli Mozzi does not sell, sells or otherwise transmit your personal data to third parties. Your data is not also never used for purposes for which you have previously given your express consent.
Security and discretion:
Barbara Mapelli Mozzi considers all your information as confidential information and treats it with the utmost discretion. We apply this principle to the collection of your data, that their processing and storage, occurring just as safe.
Data collection and use:
On the site of Barbara Mapelli Mozzi we are collected the following data:
The data you enter in forms accessible from the website, the demand for services or donations. They are collected solely to allow Barbara Mapelli Mozzi provide information, services, or maintain a collection of data on donations received.
The data arising from the registration of its server protocols. These protocols contain information about the type of browser you use, the pages you visited and the time you have spent on the site of Barbara Mapelli Mozzi. They do not represent any data relating to your person. Barbara Mapelli Mozzi will not attempt in any way to make the data contained in the protocols of its servers in relation to people who have visited the site. These data will be used solely for statistical purposes, to allow Barbara Mapelli Mozzi to figure out how best to structure your site.
The data and information transmitted by you via e-mail. This data is used exclusively to respond. Your message and a copy of our response will be recorded for archival purposes. We remind you that the e-mails are not encrypted in any case there is no absolute certainty that the information not be read by third parties.
Request for deletion of data:
If you wish, Barbara Mapelli Mozzi erase all data related to your person on your request. Just send its request through form.
Barbara Mapelli Mozzi publish on its website information and case studies, which have only general information only. They do not constitute an advice, why is not warranted the accuracy and / or completeness. They do not represent any offer to the public and are not binding for any reason Barbara Mapelli Mozzi. To obtain advice or information about your particular needs, Barbara Mapelli Mozzi invites you to request a specific opinion, which will apply the general conditions of the company. Barbara Mapelli Mozzi does not assume any responsibility for the existence and content of third party sites to which the site of Barbara Mapelli Mozzi refer through a hyperlink. The trademarks, copyrights and any other intangible rights which appear on third-party sites is the exclusive responsibility of their respective owners.
Copyright
Barbara Mapelli Mozzi is the owner of any information or immaterial right published on its website, unless explicit indication to the contrary. Barbara Mapelli Mozzi allows the use, reproduction and distribution for non-commercial of the information contained on its website, provided it is explicitly indicated with the following phrase on reproduction:
COPYRIGHT © 2015, Barbara Mapelli Mozzi
If the play contains information of third parties, will also enter the reference to the third owner of the related intangible rights. The use of images published on this website is burdened by the payment of royalties to authors.